Saudi Arabia: Failed Promises--Hate Speech and Intolerance Still a Problem
Staff Briefing
Thursday, September 28, 2017
3:00 pm – 4:30 pm
122 Cannon  House Office Building
RSVPs are not required
Join Human Rights Watch (HRW) experts and USCIRF's Director of Policy and Research, Dwight Bashir, for a staff briefing on Saudi textbooks and intolerance and hate speech, including insights from the HRW report They Are Not Our Brothers: Hate Speech by Saudi Officials.  This report is available here.
The Saudi government has promised to reform its curriculum and textbooks and recently has promoted the kingdom as a more open and tolerant country. Yet intolerant passages remain in textbooks and Saudi state clerics and institutions incite hate and discriminate against religious minorities. The Shi'a community in particular faces discrimination, with authorities interrogating, arresting, and imprisoning dissident Shi'a clerics and activists, despite some improved conditions for public worship in the Eastern Province. Saudi courts prosecute and imprison individuals for dissent, apostasy, and blasphemy, and use a law on blasphemy and another targeting the promotion of atheism against human rights defenders.
Since 2004, the U.S. Department of State has designated Saudi Arabia as a "country of particular concern," or CPC, under the 1998 International Religious Freedom Act (IRFA) for engaging in systematic, ongoing, and egregious religious freedom violations. However, rather than sanctioning Saudi Arabia under IRFA, the State Department has waived any sanctions citing the "important national interest of the United States."
Please join us for an exciting panel that will discuss the critical issue of Saudi government's continued support of hate speech and incitement – including in its public education curriculum and textbooks – the consequences of such support, and actions the U.S. government can take to address this ongoing and serious problem.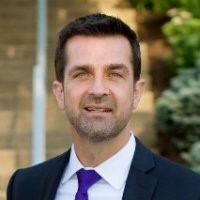 Dwight Bashir is the Director of Policy and Research at the U.S. Commission on International Religious Freedom. For more than 20 years, he has worked in the areas of international human rights, freedom of religion or belief, and conflict resolution. While at USCIRF, Mr. Bashir has led or participated in numerous fact-finding missions internationally and has traveled widely throughout the Middle East, Africa, and Europe.
  
Adam Coogle is a senior researcher in Human Rights Watch's Middle East and North Africa division. He is also the author of the recent Human Rights Watch report, "'They Are Not Our Brothers': Hate Speech by Saudi Officials."
 
  
 
 
Hala Aldosari is a scholar of health and gender and a human rights activist from Saudi Arabia. She serves as an advisory board member for Human Rights Watch's Middle East and North Africa division, as well as the Gulf Center for Human Rights. She is currently a fellow at Harvard University researching social determinants of women's health in Saudi Arabia.