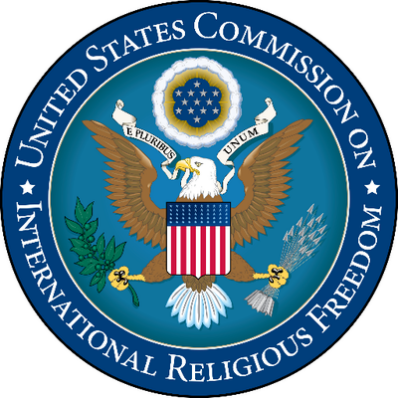 U.S. Commission on International Religious Freedom Hearing
Global Efforts to Counter Anti-Semitism
Wednesday, January 8, 2020
1:30 – 3:00 PM
325 Russell Senate Office Building
Hearing Summary
Hearing Transcript 
Please join the U.S. Commission on International Religious Freedom (USCIRF) for a hearing about how U.S. foreign policy and the international community can counter the growing threat of anti-Semitism around the world.
The global Jewish community is facing a rising tide of anti-Semitic hatred characterized by vandalism, Holocaust denial, violent attacks, hate speech, and the perpetuation of vicious stereotypes. Devastating attacks on synagogues, like the one in October in Halle, Germany on Yom Kippur, illustrate the risks Jews take by seeking to worship and live out their religious identity. Jews in some regions are even refraining from wearing kippahs, Star of David necklaces, and other identifying clothing in order to prevent targeted attacks against them.
Nations around the world have sought to respond to the threat by increasing security at synagogues and schools, strengthening education aimed at countering prejudice and Holocaust denial, and by supporting interfaith dialogue and understanding. The U.N. Special Rapporteur on Freedom of Religion or Belief recently released a comprehensive report on anti-Semitic trends globally and offered policy recommendations to governments, and the European Union recently held a summit to develop strategies to address anti-Semitism. In the United States, Congress continues to work on these issues, most recently through bipartisan taskforces aimed at combatting anti-Semitism.
Witnesses will highlight recommendations to counter anti-Semitism and discuss how the international community can more effectively ensure that the global Jewish community can worship freely and without fear.
Opening Remarks
Panel I
Panel II
Panel III
This hearing is open to Members of Congress, congressional staff, the public, and the media. Members of the media should RSVP at media@uscirf.gov. The hearing will be livestreamed via the Commission website. For any questions please contact Jamie Staley at Jstaley@uscirf.gov or 202-786-0606.
732 NORTH CAPITOL STREET, NW SUITE A714 | WASHINGTON, DC 20401 | (202) 523-3240
Tony Perkins, Chair · Gayle Manchin, Vice Chair · Nadine Maenza, Vice Chair 
Gary Bauer · Anurima Bhargava · Tenzin Dorjee
Sharon Kleinbaum · Johnnie Moore
Erin D. Singshinsuk, Executive Director
The U.S. Commission on International Religious Freedom (USCIRF) is an independent, bipartisan federal government entity established by the U.S. Congress to monitor, analyze, and report on threats to religious freedom abroad.