Click here to view the English version
Click here to view the Burmese version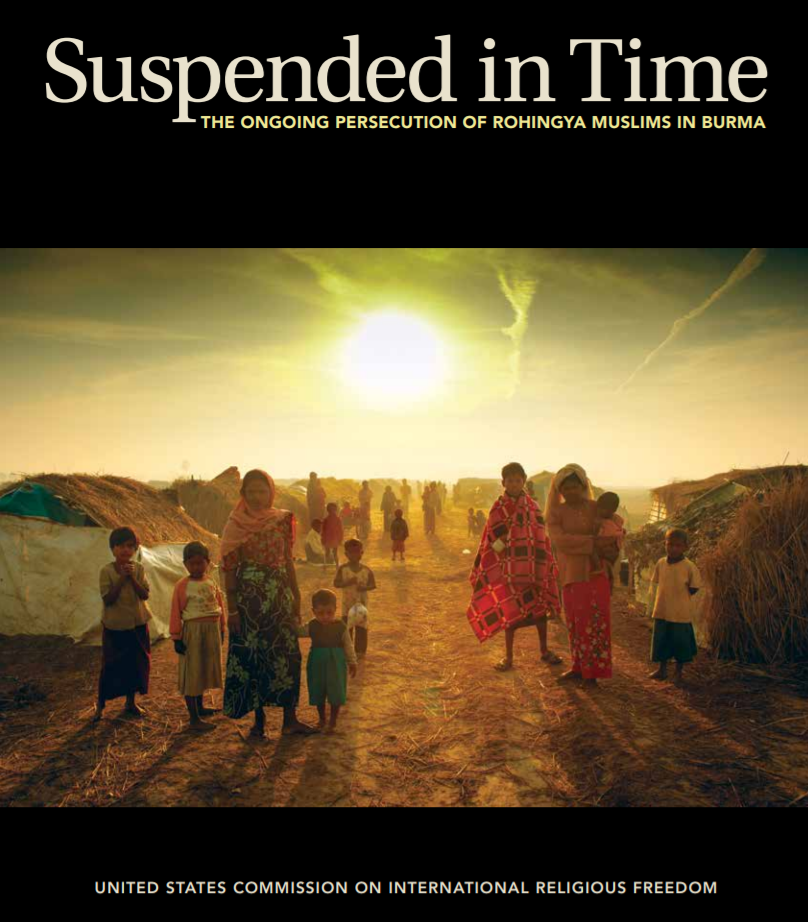 The U.S. Commission on International Religious Freedom (USCIRF) has monitored religious freedom conditions in Burma (also known as Myanmar) since the Commission first began its work in 1999. The law that created USCIRF, the International Religious Freedom Act, instructed the Commission to, among other things, recommend U.S. government policies in response to religious freedom violations around the world. Based on Burma's systematic, egregious, and ongoing violations of the freedom of religion or belief, USCIRF consistently has recommended it be designated as a "country of particular concern," or CPC, every year since the Department of State first made the designation in 2000. USCIRF based this recommendation on its comprehensive assessment of the situation for religious minority communities, and also at times the ill treatment of majority Buddhists, relative to international human rights standards.
As part of its monitoring, USCIRF in 2016 commissioned a research project to investigate religious freedom conditions for Christian communities in Burma. The research sought to investigate the facts and causes of discrimination, violence, and other abuses against Christians. The result of this research, called "Hidden Plight: Christian Minorities in Burma," is available at www.uscirf.gov.
In seeking to shed light on the little-known circumstances of Christians in Burma, USCIRF acknowledged the serious humanitarian crisis faced by Rohingya and other Muslims—and indeed all people in Rakhine State. The deprivation of their rights—by both government and societal actors—is one of the most profound human rights tragedies of the 21st Century. In recent years, some within and outside Burma have argued the Rohingya situation has nothing to do with religious freedom. Yet this viewpoint ignores the fact that while Rohingya Muslims may not be targeted entirely based on religion, they are singled out as different and perceived as a threat because of their religion and ethnicity.
While the lengthy history of the Rohingya Muslim crisis is beyond the scope of this paper, an examination of the marked deterioration of rights under the previous government provides insight into ways Burma's government can address the crisis and the international community can encourage and assist. The following policy paper analyzes religious freedom conditions for Rohingya Muslims from 2011, when President Thein Sein's government took office, to July 7, 2016, the date marking the National League for Democracy (NLD) government's first 100 calendar days in office.