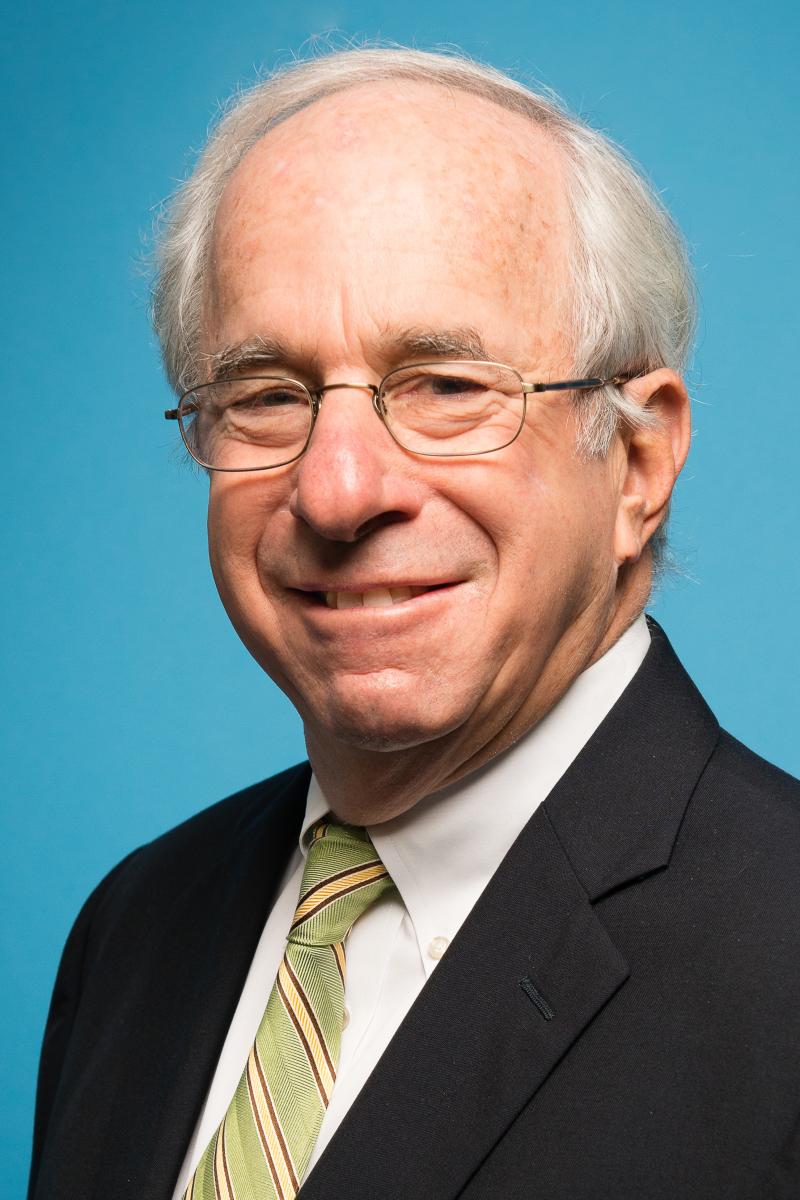 Dr. John Ruskay is Executive Vice President emeritus of UJA-Federation of New York, a member of the United States Commission on International Religious Freedom, and a senior partner of JRB Consulting Services.
Now in his fourth decade of leadership in the North American Jewish Community, Dr. Ruskay was a senior professional at UJA-Federation for 22 years, the last 15 (1999-2014) as Executive Vice President and CEO.  He called for the Federation to become a creative resource for the creation of "inspired and caring communities" which can engage Jews on the basis of providing meaning, purpose and community, and forged bold initiatives to realize that vision.
Prior to UJA-Federation, Dr. Ruskay held senior leadership positions including Vice Chancellor, the Jewish Theological Seminary of America (1985-1993); and Education Director, the 92nd Street YM-YWHA (1980-1985). 
In 2014, Dr. Ruskay and Robin Bernstein created JRB Consulting Services LLC, which provides strategic consulting and coaching for a range of Not for Profits.  Clients have included UJA-Federation of New York, the Educational Alliance, the S. Daniel Abraham Center for Middle East Peace, the Jewish People Policy Planning Institute, Innovation Africa, the Yale Center for Social and Emotional Learning, Birthright Israel Foundation, among others.  Prior to 2014, Dr. Ruskay served as a consultant to several of the major American Jewish foundations including the Wexner Foundation (1986-1998) and the Andrea and Charles Bronfman Philanthropies (1985-1996).
Honors:  Dr. Ruskay is widely recognized as an outstanding professional leader of the American Jewish Community.  He has received numerous honors including honorary doctorate degrees from Spertus College (2011), the Jewish Theological Seminary of America (2011), Hebrew Union College (2013), Yeshiva University (2014), and the Reconstructionist Rabbinical College (2016).   He also received the Bernard Riesman Award for Professional Excellence from Brandeis University (1995) and the Mandelkorn Distinguished Service Award from the Jewish Communal Service Association of North America (2003).
Education: Ruskay earned his BA cum laude from the University of Pittsburgh (1968), and his MA (1972) and Ph.D. (1977) in Political Science from Columbia University, with a specialization in Middle East Politics.  His masters essay was a study of Bi-Nationalism during the British Mandate in Palestine.  His dissertation was entitled "Non-Institutional Mass Political Participation:  The Role of Voluntary Groups in the Egyptian Revolution of 1919."
Dr. Ruskay has written extensively and speaks nationally on how the American Jewish community can most effectively respond to the challenges and opportunities of living in an open society, the role of Jewish philanthropy, and the central role of community.
Dr. Ruskay has also served in a range of community volunteer roles including:
·         Board Member, Jewish Media Group (publisher of the New York Jewish Week), 2014 to present.
·         Treasurer, the National Religious Partnership for the Environment (1993-2010)
·         Board Member, Foundation to Sustain Righteous Christians (1988-1998)
·         Board Member, American Jewish World Service (1987-1993)
·         Founding Board member, the Coalition on the Environment in Jewish Life (COEJL) (1987-1993)
·         Founding Board member, the Abraham Joshua Heschel School (1978-l984; 1988-1996)
·         Founding Board member, Breira (1972-1977)
·         Founding member of the New York Havurah (1969-1974)
In May 2016, then President Barack Obama appointed Dr. Ruskay to the United States Commission on International Religious Freedom (USCIRF). 
Dr. Ruskay lives in New York with his wife Robin Bernstein, who served as CEO of the Educational Alliance from 1999-2014.  They have five children and eight grandchildren.
Dr. Ruskay was appointed to the Commission on May 12, 2016 by then President Obama for a two-year term expiring in May 2018.