­­­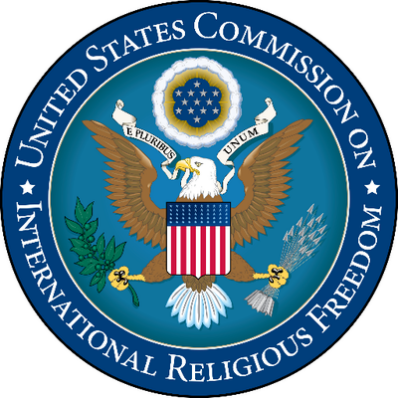 U.S. Commission on International Religious Freedom Hearing
Religious Freedom in Russia and Central Asia
Wednesday, September 16, 2020
10:30 AM – 12:00 PM ET
Virtual Hearing
Please join the U.S. Commission on International Religious Freedom (USCIRF) for a virtual hearing about the alarming state of religious freedom in the Russian Federation and Central Asia, and recommendations on how the United States should respond.
Russia and various Central Asian countries have undermined religious freedom since the late 1990s, when many former Soviet states adopted repressive religion laws that drew upon past precedent. Officials across the region strictly monitor and regulate religious practice, including placing surveillance cameras in places of worship and keeping official databases with detailed personal information of community members. Regional governments actively suppress religious minorities through the denial of legal registration and the use of vague and expansive extremism laws that effectively criminalize any speech or religious practice of which they disapprove. Russia's exportation of repressive practices to neighboring Ukraine has been particularly egregious, and it has made mandatory religious regulation and vague extremism laws significant weapons in the subjugation of occupied Crimea.
Witnesses will provide analysis on the abuse of registration and extremism laws used to target individual rights of religious communities across this region, and offer policy recommendations to the United States government.
Opening Remarks
Panel
This hearing is open to Members of Congress, congressional staff, the public, and the media. Members of the media should email media@uscirf.gov for any questions or to schedule an interview. The video recording of the hearing will be posted on the Commission website. For any additional questions, please contact Jamie Staley at Jstaley@uscirf.gov or 202-279-0274.
Gayle Manchin, Chair · Tony Perkins, Vice Chair · Anurima Bhargava, Vice Chair
Gary Bauer · James W. Carr · Frederick A. Davie
Nadine Maenza · Johnnie Moore · Nury Turkel
Erin D. Singshinsuk, Executive Director
The U.S. Commission on International Religious Freedom (USCIRF) is an independent, bipartisan federal government entity established by the U.S. Congress to monitor, analyze, and report on threats to religious freedom abroad.