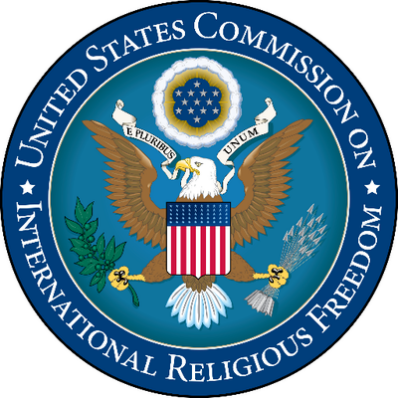 U.S. Commission on International Religious Freedom Hearing
 
Religious Freedom in Turkey
 
Thursday, June 27, 2019
10:30 AM – 12:00 PM
216 Hart Senate Office Building
 
            Please join the U.S. Commission on International Religious Freedom (USCIRF) for a hearing about Turkey's religious communities and their ability to practice their faith without government interference.
 
            Turkey has a rich and diverse religious history with multiple religious groups calling the country their home over the past 2,000 years. People of these various faiths all desire to practice their beliefs as they see fit and to pass their values and traditions down to their children without government obstruction.
 
            Recent positive developments in Turkey include the restoration and opening of a Bulgarian Orthodox church, permission to build a new Syriac Orthodox church, and the return of 50 property deeds to the Syriac Orthodox community. At the same time, religious groups still struggle to practice their faith unhindered. The government does not recognize Alevis as a religious group, deems their houses of worship illegitimate, and refuses to exempt their children from compulsory religious classes in school. Government officials and progovernment groups continue to direct hate speech toward Christians and anti-Semitic rhetoric toward Jews. The Armenian Apostolic Church has been prevented from holding patriarchal elections since 2010, and the Greek Orthodox Church is still awaiting the return of properties forcibly seized and the reopening of its historic Halki Seminary.  
 
            Witnesses will highlight the current state of religious freedom in Turkey and discuss recommendations for U.S. policy that address these concerns consistent with the two countries' broader security and economic partnership.
 
Opening Remarks
Panel I
Pastor Andrew Brunson, Pastor and former prisoner of conscience in Turkey
Written testimony

 
Panel II
Mustafa Akyol, Senior Fellow, Global Liberty and Prosperity, Cato Institute
Written testimony

Lisel Hintz, Assistant Professor of International Relations and European Studies, SAIS, Johns Hopkins
Written testimony

Aykan Erdemir, Former Member of the Turkish Parliament and Senior Fellow, Foundation for Defense of Democracies
Written testimony
This hearing is open to Members of Congress, congressional staff, the public, and the media. Members of the media can RSVP at media@uscirf.gov. The hearing will be livestreamed via the Commission website. For any questions please contact Jamie Staley at Jstaley@uscirf.gov or 202-786-0606.